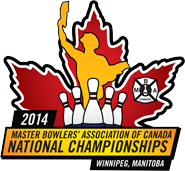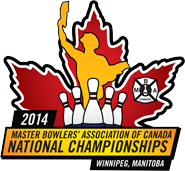 Exchange District • Credit: Exchange District BIZ
WELCOME
Hi Everyone, and Welcome to the 2014 MBAC Nationals Website!
The Masters of Manitoba hope you find the site informative, and easy to use, as those were our goals during the construction and design process.
To those of you joining us in Winnipeg for the National championship, we hope you enjoy your stay in the Exchange District, the heart of the city, where you will find all sorts of entertainment venues and diverse restaurants to take your mind off the stress of competition.
Best wishes to all of you for success at the upcoming event.
Doug Wood
President, Master Bowlers Association of Manitoba
NEWS
July 2, 2014
Singles Stepladder
The frame by frame scores of the singles stepladder can be found here: MENS & LADIES
July 1, 2014
Unclaimed Social Prizes
There are still unclaimed prizes from last night's social. They are yellow tickets: #3 - 2071, #10 - 2153, #11 - 2075, #13 - 2169, #17 - 2073, #21 - 2241, #24 - 2232. Grand prize #3 purple ticket - 2632 and the 50/50 205187. Please see a committee member if any of these numbers are yours.
July 1, 2014
Happy Birthday Canada
After a day at the lanes, we hope the weather cooperates, and everyone can head over to The Forks for some Canada Day fun! Tonight, Boston Pizza at 333 St. Mary Ave has team specials and prizes for the Master Bowlers, check your grab bags for the flyer and coupon to bring with you.
July 1, 2014
Social
We hope everyone enjoyed the Manitoba Night Social, and is ready to start day 3 of bowling!
June 29, 2014
Update
It was a WINDY, rainy day here in Winnipeg, which brought on a few problems. We appreciate everyone's patience while everything got resolved and rescheduled and are looking forward to tomorrow! On another note, a 410 was bowled by Stephen Reardon of NFLD Teaching Men at Academy Lanes and we are looking forward to seeing more high scores in the upcoming days.
TODAY'S SCHEDULE
wednesday, july 2, 2014
8:15 AM
Buses Depart for Lanes
Fairmont to Bowling Centres
9:00 AM
Teams (3 Games)
Academy / Rossmere
Tournament Ladies - Academy Uptown Lanes
Tournament Men - Academy Uptown Lanes
Teaching Ladies - Rossmere Lanes
Teaching Men - Rossmere Lanes
Seniors - Academy Uptown Lanes

12:30 PM
Singles Depart for Lanes (Buses)
Fairmont Hotel to Academy Lanes
1:30 PM
Teams Depart for Hotel (Buses)
To Fairmont Hotel
2:00 PM
Singles Step Ladder
Academy Lanes
4:00 PM
Buses Depart for Hotel
To Fairmont Hotel
5:30 PM
VIP Reception
Fairmont Hotel (York)
6:00 PM
Cocktails
Fairmont Hotel (Winnipeg Ballroom)
6:30 PM - 2:00AM
Victory Banquet
Fairmont Hotel (Winnipeg Ballroom)